When you need a roofing contractor, just turn to our team to get the expertise you are looking for.
In our experience here at Duke Contractors LLC, some home and business owners are eager to save money in any way they can, and this desire often leads people to take on repair and construction projects they aren't qualified for. While doing your own repairs may save money in certain circumstances, in many cases, you are more likely to make the problem worse with your efforts or even injure yourself in the process. If you want to save yourself time, money, and pain, your best option is to hire a professional contractor from the start—in particular, we strongly encourage you to always hire a trained roofing contractor to take care of your roof repairs, installation, and other services. Our team has extensive experience in the roofing industry, and you can count on us to get the job done right.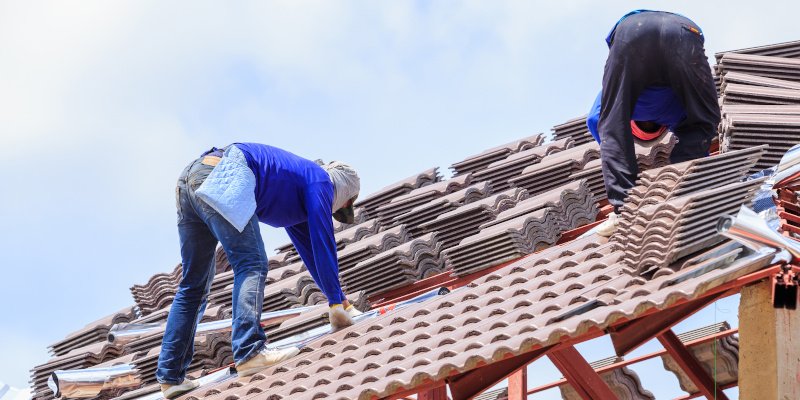 There are two main reasons why we recommend you always hire a roofing contractor to work on your roof. The first is because working on roofs is inherently dangerous—professional roofers have one of the highest rates of on-the-job injuries of any industry, and untrained DIYers are even more likely to get hurt. Our team has the right training and equipment to keep ourselves safe on the job, and we encourage you to let us take this risk for you. The second reason is because our team has the right experience to get the job done right the first time. We have repaired, replaced, and installed countless roofs over the years, and we know how to deliver the excellent results you deserve.
We are proud to serve the community here in Miami, Florida, and we want to help you keep your roof in great shape. If you are looking for a roofing contractor you can count on, we encourage you to give us a call to find out more about what we can do for you.
---
At Duke Contractors LLC, our roofing contractors proudly serve Miami-Dade and Broward Counties, including Miami, Doral, Kendall, Hialeah, Hollywood, Miramar, Pembroke Pines, Davie, Plantation, Miami Springs, and Miami Beach, Florida.
Similar Services We Offer: