Replace your roof with steel roofing materials.
Over time, a roof will eventually degrade and need to be replaced. When this happens, you may consider a variety of materials to replace your roof with. If you have yet to consider steel roofing, there are several reasons why we at Duke Contractors LLC recommend this roofing material.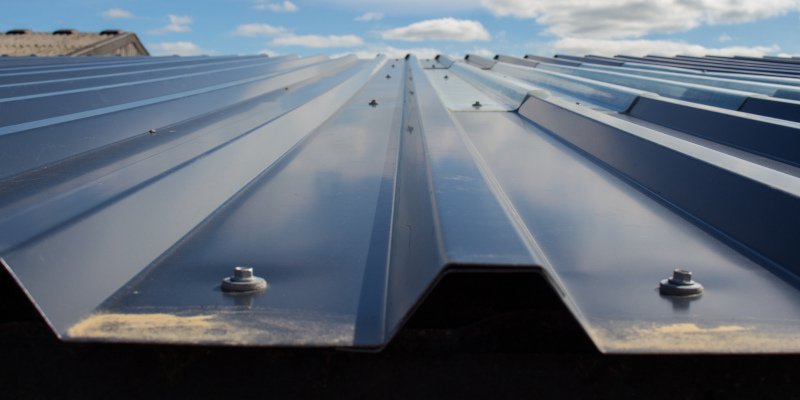 Energy efficiency—Because steel roofing absorbs less heat than traditional asphalt roofs, your new roof can help you save on your utility bills. With a steel roof, your AC unit won't have to work as hard to keep your home or building cool during the summer months. And in the winter, the overlapping panels of your steel roof can act as insulation for your home or building.
Long lasting—In many cases, steel roofing can last anywhere from 40 to 70 years if properly taken care of. This type of roofing can also withstand extremely high winds. Additionally, steel roofing is fire- and corrosion-resistant.
Safer and healthier—Steel roofing can effectively seal out moisture, so mold and mildew development is less of an issue.
Although steel roofing is more of an investment than other types of roofing, it is worth the higher upfront cost because these roofs are more energy-efficient and last longer than other roofing materials. We would be happy to answer any questions about putting a steel roof on your home or business in Miami, Florida. Contact us today to speak to one of our roofing professionals.
---
At Duke Contractors LLC, we install steel roofing throughout Miami-Dade and Broward Counties, including Miami, Doral, Kendall, Hialeah, Hollywood, Miramar, Pembroke Pines, Davie, Plantation, Miami Springs, and Miami Beach, Florida.